Are you looking for a college that has the best of both worlds – an incredible education and hot guys? You're in luck.
Colleges across the United States are full of handsome, smart, and talented students from all walks of life. Whether you dig fratty finance-bro types, football jocks, pensive artists, or quirky musicians, you can find your type on a college campus if you know where to look.
And this guide shows you where you should be looking if you want a college full of hunky men. Read on to learn about the colleges with the hottest guys in the country.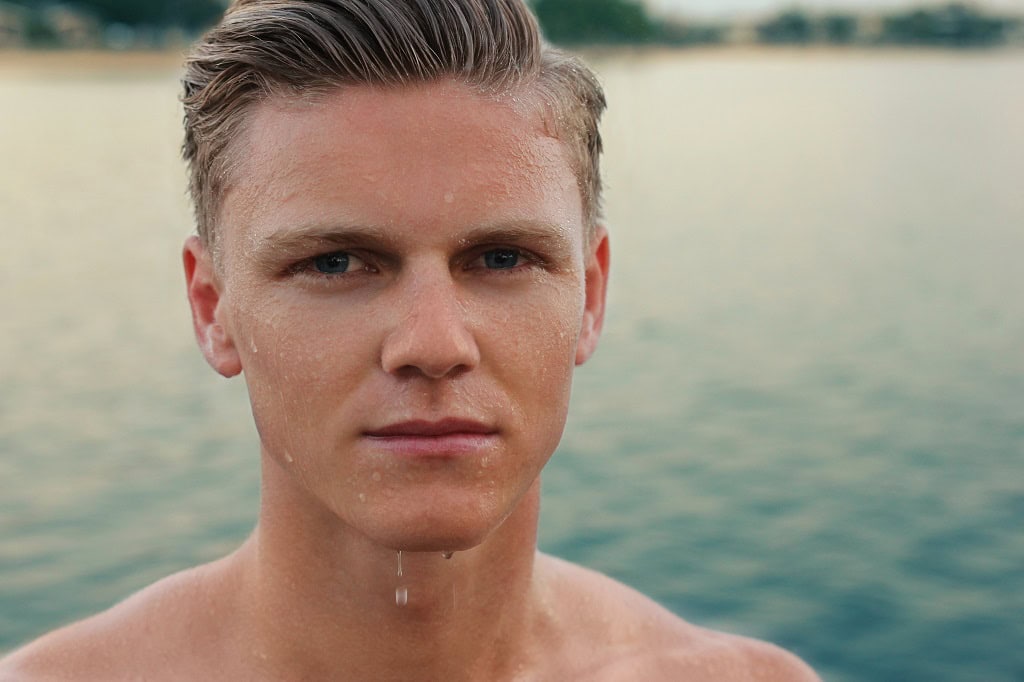 The 8 Colleges With the Hottest Guys in America
There are hundreds of colleges across the country where you can find nice-looking men, but they're not all created equal. If eye candy of the male variety is a top priority for you when picking a school, here are eight colleges you should look at first.
Arizona State University
Arizona State University (ASU) is rapidly rising in the academic rankings, but it's still known for one thing above all — having the most attractive student body of any large university in the United States.
Sure, ASU gets more attention for its hot girls than it does for its hot guys. But that's not because it's lacking in the latter. Guys are just simply more vocal and open about their preference to attend a college with good-looking women. But believe me, you can't swing a cat on ASU's campus without hitting three or four toned, tan, handsome hunks.
ASU has four campuses across the Phoenix metro area, but its Tempe campus is the main hub for both the academic and the social scene. It's where the magic happens, so to speak. You'll never run out of things to do or places to meet eligible males — sporting games, concerts, comedy shows, and cultural festivals taking place year-round.
The university also has a thriving Greek scene, with over 50 fraternities and sororities that play an active role in the campus social scene. The frat gods on campus are constantly hosting mixers and date parties.
You're not limited to meeting the guys on campus, either. You can take advantage of the many nearby entertainment options in Phoenix, not to mention in Scottsdale, one of the most happening small cities for singles in America. From museums and art galleries to nightlife hotspots and outdoor recreation, there is something for everyone.
Southern Methodist University
Southern Methodist University (SMU) is a private university located in Highland Park, one of the most upscale neighborhoods in Dallas. In addition to the school's growing academic profile, it's known for its exclusive Greek scene and its affluent, well-connected student body.
The hot hunk you meet at SMU might not only be ripped; he could be the scion of a billionaire oil baron or Fortune 500 CEO. Students choose SMU not just to gain knowledge for their future careers but to meet people who can help them advance in it. This is a school that lives by the motto, "It's not what you know, it's who you know."
SMU's more than 20 fraternities and sororities are active on campus and pretty much run the social scene, at least for underclassmen. Once students become juniors and seniors and turn 21, they start to gravitate away from the frat houses and to the local bars. Both places have abundant dating options and eligible men.
If Greek life isn't your thing, SMU also has a variety of student organizations and clubs, offering the opportunity to get involved, build leadership skills, and yes, meet eligible guys.
SMU's Highland Park location is also a huge check mark in its favor, providing students with access to a wealth of entertainment and cultural options. From world-class museums and theaters to shopping, dining, and nightlife, there is always something to do and see in the area.
University of Florida
With a student body of over 50,000 students and growing, the University of Florida is one of the largest universities in the country. And counted in that 50,000 are more than a few studs capable of turning your head.
You can do just about anything you want at the University of Florida, and it offers countless ways to meet new friends and potential dating partners. The football games at Ben Hill Griffin Stadium (more commonly known as "The Swamp") are completely lit, as is the tailgating scene before kickoff.
UF has a strong Greek life, with over 50 fraternities and sororities that play an active role in campus life and run much of the social scene for underclassmen who can't (legally) get into bars. That said, the Greek participation rate is only about 20%, so you won't be viewed as a total outcast if you decide not to pledge a sorority or frat.
The school is also only about two hours from Daytona Beach, a popular place for young people to catch rays and party the night away. But if partying and having fun in the sun aren't your things, you have plenty of opportunities to meet attractive men in the school's abundant academic clubs. UF is rocketing up the U.S. News rankings, and deservedly so.
University of California, Santa Barbara
The University of California, Santa Barbara (UCSB) is one of those schools that if you visit and see the campus, you'll probably attend. And if you take a good look at the student body (emphasis on the word "body"), you'll almost certainly attend.
UCSB is located on the stunning central coast of California — the dorms literally overlook the beach. It offers students a combination of academic rigor, a thriving social scene, and access to some of the most beautiful natural surroundings in the country.
The school has a diverse student body, with students from all over the world, and a vibrant campus culture that encourages students to get involved and make the most of their college experience.
UCSB offers over 200 student organizations, ranging from cultural and political groups to recreational sports and service organizations, giving students plenty of opportunities to get involved and make new friends. Not to mention, every group I just named is usually teeming with eligible bachelors.
In addition to the academic and social opportunities, UCSB's location on the beach provides students with access to a wide range of recreational activities, from surfing and beach volleyball to hiking and camping in the nearby mountains. The city of Santa Barbara also offers a thriving arts and culture scene, with a variety of museums, galleries, and theaters, as well as a vibrant nightlife.
Princeton University
Princeton University needs no introduction. With its rigorous academics and nearly impossible admissions standards, it attracts the best students in the country.
But these students are far from nerds who spend their four years with their noses in a book. Princeton weeds those kids out, opting to admit well-rounded students who not only have top grades and test scores but who also demonstrate athletic prowess, personality, and preternatural leadership skills.
In other words, the kind of person you immediately notice when they walk into a room.
If you can get into Princeton, you'll be swimming in a sea of attractive, eligible men with a range of backgrounds, interests, and perspectives. And you know they won't be struggling to pay the bills when they graduate and start their careers (nor will you).
Where can you meet men at Princeton? You'll find plenty in the dorms, in class, and in the dining hall. But if you want more places to look, you can start with the more than 500 student-run organizations on campus, ranging from cultural and political groups to recreational sports and service organizations.
Princeton also has a long-standing tradition of community service. And community service projects also double as great venues to snag a date.
University of Pennsylvania
The second Ivy League school on our list of colleges with the hottest men, the University of Pennsylvania (UPenn) also attracts some of the most talented students not just in the country but in the world. Located just across the Schuylkill River from Center City Philadelphia, UPenn offers students a unique blend of academic rigor and urban excitement. The university is renowned for its strong academics, with rigorous programs in a range of fields, including business (it's the home of the famed Wharton School), engineering, arts and sciences, and more.
UPenn students have the kind of drive and ambition you don't often find in young people. Wharton in particular is full of guys who will be the future BSDs (Big Swinging… yeah…) of American capitalism. The women of Wharton are no slouches, either, so if you want to meet a guy with whom you can form a "power couple," Wharton is a good place to start.
UPenn students come from all over the world, and the university's diverse student body creates a rich and inclusive campus culture. It also means you have plenty of "types" to choose from. Greek life is also strong on campus, and the frat houses always have something going on (and good-looking men spilling out of them) on Friday and Saturday nights.
Trinity College (CT)
Trinity College, located in Hartford, Connecticut, is the only small liberal arts college on our list. It has a student body of just over 2,200 students and is part of the prestigious New England Small College Athletic Conference (NESCAC), often referred to as the Ivy League of liberal arts colleges.
Why did we include Trinity instead of a school like Amherst, Williams, or Swarthmore? While all of these schools have impressive student bodies and plenty of eligible males, Trinity bros are a blend of smart, ambitious, well-connected, and hunky. The school is a haven for former high school athletic stars who are future big-shot finance bros.
Trinity students often matriculate from elite northeastern private schools and, like the SMU students described above, are frequently well-connected. You might end up spending spring break at your Trinity beau's vacation home on Martha's Vineyard or Cape Cod.
As for where to meet hot guys at Trinity, the school has a strong Greek system, with more men joining fraternities than women joining sororities. The Greek houses provide much of the campus's party scene, but it isn't overwhelming or all-encompassing. Trinity also offers many clubs outside the Greek system where you can find your tribe.
Texas A&M University
Texas A&M is a massive school with more than 60,000 students — and a gender ratio skewed toward males. It's a strong engineering school with a Southern gentleman culture, so you'll find no shortage of testosterone and healthy masculinity on campus.
In addition to its strong programs in engineering, agriculture, and the sciences, Texas A&M is well-known for its renowned Corps of Cadets, one of the largest uniformed student organizations in the world. Many of these men continue on to successful careers in the United States military, though no military service is required of Corps members.
Texas A&M is also a highly academic school, considered one of the best in the state behind Rice and UT-Austin. It ranks in the top 100 national universities in U.S. News.
The frat scene at Texas A&M is the smallest of any SEC school, but it exists and provides plenty of social activities on the weekends. Football games, along with the pregame tailgates, are another great place to socialize and meet potential dating partners.
Texas A&M has a ton of unique traditions you won't find on other campuses, including Bonfire, a yearly campus-wide event that brings students, faculty, and staff together, and the famous "Aggie War Hymn," which is sung at sporting events and other university gatherings.